A few months ago in August, I requested a professional Plushie Maker to make a chibi version of Alma Elma in a cuddly, huggable form. And lo and behold, here she is!
http://violetlunchell.deviantart.com/art/Monster-Girl-Quest-Alma-Elma-Plushie-412579527
---
http://plushiesplushies.tumblr.com/post/66504173303/alma-elma
It took several months and cost me quite a pretty penny to have her made, but every minute; every dollar spent was so worth it!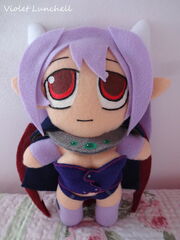 Ad blocker interference detected!
Wikia is a free-to-use site that makes money from advertising. We have a modified experience for viewers using ad blockers

Wikia is not accessible if you've made further modifications. Remove the custom ad blocker rule(s) and the page will load as expected.