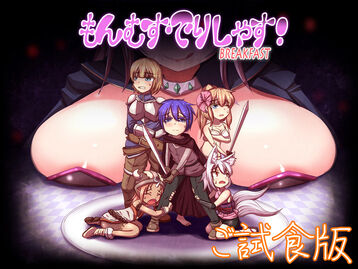 Monster Girl Delicious! -Breakfast- is a spin-off game released by Tokinokogiri  that is set in the world of Monster Girl Quest.
The game revolves around the vore genre and features a range of characters including Luka, Sara, Kitsune, Goblin Girl, Alma Elma and even Cecil who was featured in camel's own MGQ vore-centric side story.
The finished version was released in April 2013 and converted/translated into English scenarios compatible with the MGQ spin-off stories feature by Dargoth in the same month.
Ad blocker interference detected!
Wikia is a free-to-use site that makes money from advertising. We have a modified experience for viewers using ad blockers

Wikia is not accessible if you've made further modifications. Remove the custom ad blocker rule(s) and the page will load as expected.