Hyperdimension Girl Quest! is an ongoing Rpg game made by The_HeroLuka. It features all four of the CPU's from Hyperdimension Neptunia as well as Cecil as Luka travels the world.
Story:
Two years after the downfall of Ilias, Luka spends his days in peace, and slight dullness as he lives out his life. With Alice traveling the world on her own, Luka is quickly met with a strange earthquake like sound coming from the nearby mountains. Armed with his Iron Sword; he travels there to find out what's going on.
Download Link:
gamejolt
☀
https://gamejolt.com/games/hyperdimension-girl-quest/142162
Current Progress:
This download currently is a revamped Part 1 + a part 2 demo.
Changelog (As of 11/23/2016);
Changed some loss scenes from part 1
Changed the way enemies display their HP
Added a Combat Log so you can see what's going on previously in battle!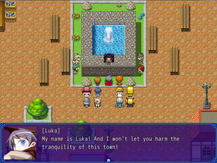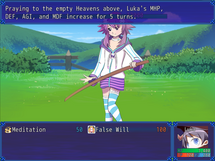 Ad blocker interference detected!
Wikia is a free-to-use site that makes money from advertising. We have a modified experience for viewers using ad blockers

Wikia is not accessible if you've made further modifications. Remove the custom ad blocker rule(s) and the page will load as expected.